Healthy Natural Products
How healthy is your home, this is an important question in today's city living. London suffers from traffic related pollution in a similar way to most UK cities, but the sheer size of the city, along with a dense road network and high buildings, means that central London tends to be one of the most polluted places in the UK.
With the development of open plan living space and home entertainment systems we spend more time indoors. This is where we can make a difference to the quality of air we are exposed to and creating a more healthy living environment.
Bathrooms. Poor ventilation, unsuitable paints, porous materials not suitable for bathrooms and poor design can all lead to a less than healthy environment. A build up of mould releases spores and fungal metabolites which are exacerbating agents of respiratory problems, allergic rhinitis and asthma.
Laundry rooms. Washing machines, Tumble dryers and drying clothes indoors can all produce an unhealthy environment. Volatile organic compounds (VOCs) can irritate the lungs. Acetaldehyde and benzene, two VOCs washing gives off. Drying washing indoors can raise moisture levels in homes by up to 30 per cent, creating ideal breeding conditions for mould spores. These spores can cause lung infections, doctors warn.
Water Quality. Home water softeners are good for your skin and reduces your maintenance costs. A softener protects your home by removing limescale, but it can't protect you or your family from the impurities running through your taps. These contaminants include pesticides, chlorine, lead and pharmaceuticals.

Drinking Water.

Lead pipe was traditional used in the supply of water to the London home, while most of this lead pipe has been replaced internally a large amount of London properties are still supplied using existing lead pipe.

Useful information on your water supply
Fresh Air
The Moso Natural Air Purifying Bag is the easiest way to maintain a fresh, dry and odour free environment. Without using batteries or wires, the Moso Bag will work continuously to remove odours, allergens and harmful pollutants from the air. In damp, musty environments the Moso Bag will absorb excess moisture to prevent mould, mildew and bacteria from forming.
The Moso Bag is a safe alternative to air fresheners that are filled with formaldehyde, petroleum and fragrance, which can be carcinogenic and lead to numerous health problems. The Moso Bag is filled with non toxic, chemical free and fragrance free moso bamboo charcoal that allows your family and pets to breathe safely.
To use, simply place the Moso Bags in or near the affected area. Within a short time (usually less than 1 day) the affected area will be fresh, dry, and odor free.
Clean Air In Your Home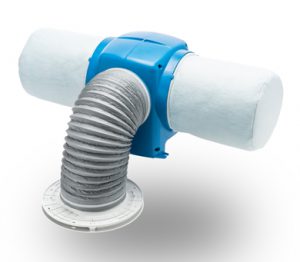 Low cost-effective energy ventilation is designed for combating condensation dampness and removing pollutants from within the home.
This ventilation strategy is supported by a BBA certificate
The DRI-ECO-LINK-HC will react by boosting the fans speed to maintain good air quality and providing a healthy living environment.
Click here for more information
Wood Flooring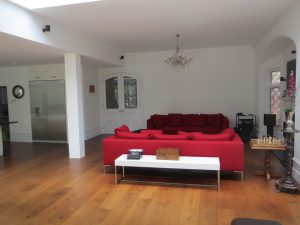 Mafi timber floors have the ability to improve indoor air quality due to the following reasons
Mafi's all-natural finish ensures the timber can breathe, filtering and cleaning the air.
The natural hygroscopicity effect of wood helps regulate humidity and remove moisture.
Mafi floorboards are 100 percent chemical free with no VOCs and no formaldehyde.
Wood is antibacterial and self cleans.
Softer Water For Your Home
Water Softeners & Water Filters 
Say goodbye to limescale build-up.
Lower maintenance costs
Feel the difference in your shower.
Removes calcium and magnesium minerals
Removes pesticides, lead and bacteria such as E-coli
Cooking and food storage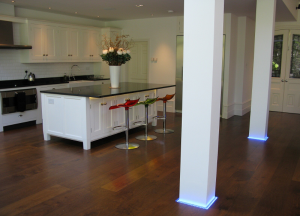 Simple actions you can take in your kitchen while cooking and storing food, with questions over the safe use of plastic storage and non-stick pans
Use filtered water for cooking
Cook with cast iron (chemical-free alternative to non-stick)
Use glass tubs to store your food instead of plastic
Always use your extractor when cooking with gas
Central heating systems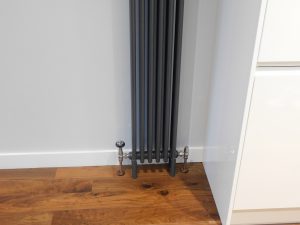 Your heating system is important for creating an even and healthy temperature in your property. Annual boiler maintenance and power flushing the system every 3-5 years is a recommended maintenance plan for most heating systems.
Bedroom temperature 18°C and other living space 19-20°C
Underfloor heating runs at a lower temperature and is more comfortable than a radiator system.
Replace your existing thermostat and programmer for the new smart thermostat.