New Bathroom Service
Welcome to Space Design new bathroom service. Bathrooms are now one of the most important rooms in your home and, generally, the first room we go to in the morning.
An important stage in bathroom design is low maintenance planing. Due to the high volume of moisture produced by modern power showers, not all products are suitable where power shower are present. Water pressure, volume and hot water recovery time is also important when designing a new bathroom. Our design team have years of practical experience, and know how to get the best from this small but important room.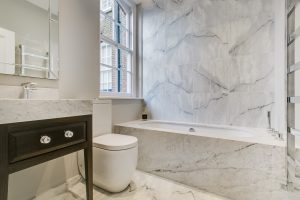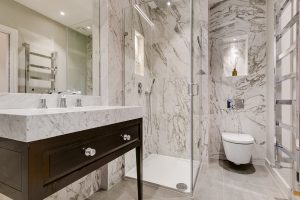 What Makes A Good Bathroom
Having a style in mind when designing a bathroom will help the design process, however, due to the composite nature of the room, various factors need to be taken into account.
Design, lighting, finishes and fittings can make all the difference when designing your new bathroom. Making full use of the space is just the first step. In addition, other factors need to be addressed: how will the bathroom be heated – underfloor heating? How will the room be ventilated – extractor fan? Does the bathroom have the correct water pressure for the products chosen? What tanking system will you use? Are the different products compatible? Would a wet room make better use of the space?
For more details on underfloor heating and wet rooms, please click the links.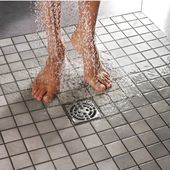 Contact us for a survey and quotation.